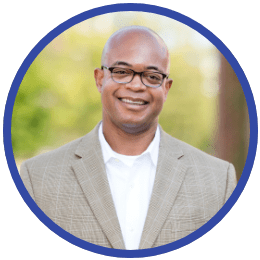 Carl J. Bryant
Location: Allen, Texas
Current Employer/Occupation: Thomson Reuters | Senior Director and Business Information Security Officer
How has earning a master's in data science helped you in your career?
I can apply new skills and tools to the domain of cybersecurity that I couldn't have two years ago. Specific examples include the ability to apply machine learning techniques to combat phishing attacks. Phishing attacks aren't just growing, they are evolving and becoming more dangerous. Ransomware is a topic more people are probably familiar with now, unfortunately. These types of attacks on individuals, multinational corporations and governments are not going to cease; they are going to get worse. But the ability to develop new countermeasures that leverage machine learning methods will help combat these new and ever-increasing threats.
Did you have a favorite class or project in the program?
That's tough to answer. Data Mining was great because that's where you really discover how to put machine learning into action. Visualization of Information was a lot of fun because you get to see the output of all your code and present it to the class. The foundation to everything is established early in the program through the statistics courses. Looking back, as tough as it was when I was in the middle of those statistics classes, it's all worth it now.
What is the most valuable thing you learned while in the program?
"You never accept the null hypothesis. You either reject or fail to reject." Dr. Monnie McGee and Bivin Sadler really drove this point home to us throughout our statistic courses. I'm not sure that I fully understood at the time what they meant or why this concept was so important. But since graduating and doing more hypothesis testing on my own, I can now fully appreciate how important this concept is.
What advice do you have for currently enrolled students?
Really get to know your classmates. Develop relationships outside of class. You all bring different career expertise into the program, and that is part of what makes this SMU master's experience so unique. I was in class with people who had backgrounds in marketing, energy, journalism, technology and finance. My background and career focus is in cybersecurity. We were all looking to learn and apply data science skills to our specific domain of expertise. Now that we are done, we still keep in touch. It's always great to catch up and see what new things we're all up to. Build strong relationships is my advice.
Where would you like to see yourself and your career in 10 years?
I think there are jobs that don't exist now that absolutely will in 10 years. Quantum computing is only discussed in certain niche markets right now. If you look at the challenges we currently have in cybersecurity – malware outbreaks, widespread software vulnerabilities and pervasive phishing attacks – these are all problems that seem unimaginably hard to solve. I believe commercial quantum computing services will one day solve them.
In 10 years, I see myself working to address whatever new cybersecurity challenges are present at that time. I may be doing that in the capacity as a chief information security officer or I may be consulting independently. I'm not sure what the exact role will be. I just know that I'll be working in cybersecurity and risk management. It's my passion!