How to Become a Data Scientist

According to a recent study, most companies are only using about 12 percent1 of the data they have on hand – even though data is widely considered one of the best ways to make informed business decisions. In some cases, under-utilizing this data can mean missed information – and untapped business possibilities.
Organizations can better harness what their data is telling them by hiring data scientists.
How can you become a data scientist? Explore details about this growing field – and a way you can enter the profession, below.
What Does a Data Scientist Do?
Data science is the practice of turning large amounts of hard data into valuable information, which is then used to shape business decisions. Data scientists use their skills – and experience – to turn data into opportunity, every day.
Data scientists are essential to almost all organizations, in nearly every field. Well-rounded and data-driven, these professionals harness their high level of technical skills on a daily basis. Data scientists are capable of building complex quantitative algorithms to organize and synthesize large amounts of information, used to drive strategy in their organization.
There are several different roles within data science, and each role has its own area of expertise and responsibility:
Data Scientist
Data scientists use data to answer key business questions. They do so by using their business acumen and analytical skills to mine, clean and present relevant data. These professionals are highly skilled at distilling large amounts of unstructured data into clear direction.
Data Analyst
Data analysts act as the bridge between data scientists and business analysts. They help identify, organize and analyze data to find results that align with high-level strategy, communicating qualitative action recommendations with key stakeholders.
Data Engineer
Data engineers are responsible for managing high amounts of constantly-changing data. This group uses their expertise and experience to develop, deploy, manage and optimize data pipelines and infrastructure.
Advance Your Career with a Master's in
Data Science
Explore the online master's in data science at SMU.
What Skills Do You Need to Become a Data Scientist?
To deliver the most value to their organization, data scientists combine technical, communication, and problem-solving skills. On a daily basis, these professionals identify questions, collect relevant data from differing sources and organize information, translating their findings into solutions that have a tangible effect on their organization's business decisions — big and small.
Successful data scientists are both curious and results-oriented, with the ability to translate their industry-specific knowledge into valuable advice for their non-technical counterparts.
They generally have a quantitative background in statistics and linear algebra as well as programming knowledge with focuses in data warehousing, mining and modeling to build and analyze algorithms.
As a data scientist, you'll need skills in the following areas:
Programming, including knowledge in coding languages such as Python and R
Machine learning
Data visualization
Data architecture
Risk analysis
Process improvement
Critical thinking
How to Become A Data Scientist: Education Requirements
Earning your master's degree (or higher) is becoming more of a business necessity in the data science world.2
Data scientists have diverse educational backgrounds, with focuses on everything from mathematics, statistics, and computer sciences to engineering and even social sciences. Educational paths to data science can include statistics, computer science, engineering and programming languages.
With a master's degree in data science, you will be well prepared to enter the evolving field. Southern Methodist University offers an online program to make earning your advanced degree even more feasible.
Data Scientist Salaries and Career Opportunities
Although data scientist salaries vary by education, experience and location, the field of data science is growing. The demand for data science professionals is increasing both in technology companies as well as organizations in other industries.
28%
Demand Increase by 20263
$103,930
Average Salary for Data Scientists & Advanced Analysts4
#2
Best Job in America 20205
Data scientists can add tangible value to nearly any organization. There is great opportunity for talented data science professionals to make a real impact, contributing to some of the most innovative and dynamic companies in the world.
Build Your Career in Data Science with SMU
SMU's online Master of Science in Data Science program is designed for professionals currently in – or looking to enter – the data science field. Through this program, you will develop the advanced capabilities necessary to manage, analyze, mine and understand complex data to make strategic decisions in your organization.
DataScience@SMU will help you gain the technical, analytical and communication skills needed to make meaningful data-driven decisions across various industries. This program offers a unique combination of interactive coursework, collaborative group activities and online face-to-face classes.
Specializations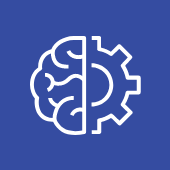 Machine Learning Specialization
Focus on the machine learning techniques necessary for building self-optimizing systems. Learn how you can provide value-added solutions or improve current processes in your organization.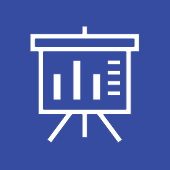 Business Analytics Specialization
Gain the skills you need to synthesize qualitative data, effectively communicate results to key stakeholders, and ultimately inform strategic decision-making.
Take the Next Step Toward Earning Your Master's in Data Science
Learn more about the online master's in data science at SMU.
1 https://www.forbes.com/sites/forbestechcouncil/2018/11/26/what-does-it-take-to-excel-as-a-data-scientist-these-days/#49868dc75382 arrow_upwardReturn to footnote reference
2 https://www.forbes.com/sites/gilpress/2018/05/04/the-salaries-of-data-scientists-remain-steady-but-still-sexy-with-ai-on-the-horizon/#a52f4e5733df arrow_upwardReturn to footnote reference
3 https://www.bls.gov/opub/btn/volume-7/big-data-adds-up.htm arrow_upwardReturn to footnote reference
4 https://www.bls.gov/oes/current/oes152098.htm arrow_upwardReturn to footnote reference
5 https://www.glassdoor.com/List/Best-Jobs-in-America-LST_KQ0,20.htm arrow_upward