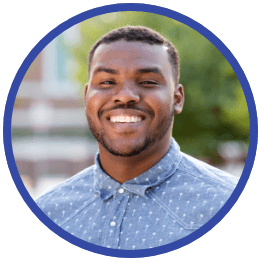 Kareem Williams
Location: Raleigh, North Carolina
Current Employer/Occupation: Machine Learning & Artificial Intelligence
What have you been up to since completing the program?
Since completing the program I've spent most of my time diving headfirst into deep learning and artificial intelligence.
How have you implemented the skills and tools learned in the program at your current job?
I use my skills from class on a daily basis. Although, I don't get to code every day, I still get to code multiple times a week.
Did you utilize any of SMU's career services during your time as a student?
Yes, I used the career services when I was interviewing and negotiating for my full-time role at SAS (my current job).
Did you have a favorite class or project in the program?
I did. It was on predicting/classifying crime in San Francisco. It was a tremendous learning experience where we got to leverage multiple data mining techniques that we were working on. We also placed well on Kaggle after submitting our findings.
What is the most valuable thing you learned while in the program?
The fundamentals of programming. Thankfully, I learned multiple languages during my schooling, and as a result, I learned how the fundamentals of programming can cross over to different languages.
What advice do you have for currently enrolled students?
Study, study, study. And always look for interesting ways you can combine projects with current events/Kaggle competitions.
here would you like to see yourself and your career in 10 years?
As a thought leader/industry expert in artificial intelligence.