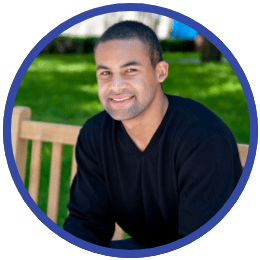 Brayden van Ackeren
Location: Bellevue, Washington
Current Employer/Occupation: SAP Concur | Site Reliability Engineer
What have you been up to since completing the program?
I have been working as a site reliability engineer at SAP Concur. My role specifically allows me to design and develop data systems and create statistical models.
How have you implemented the skills and tools learned in the program at your current job?
I have used everything in this degree. While developing an API, I use the principles of databases, data transfer, data structures and networking. Post development, I have used the components of data visualization to improve our monitoring graphics so we can quickly communicate our systems health. I have been able to use statistical and analysis and data mining to pull information about my service to improve and place priority on my most in-demand features. Lastly, my time within Economics has allowed me to communicate the business aspects and impact of my work to management and executives.
How has earning a master's in data science helped you in your career?
Getting a master's degree taught me how to maximize understanding of data across large distributed systems.
Did you have a favorite class or project in the program?
My favorite class was Visualization of Information. My background was not in programming, and I was able to learn a lot of coding concepts with the help of visual feedback.
What is the most valuable thing you learned while in the program?
The most valuable thing I learned was how to learn from technical documentation.
What advice do you have for currently enrolled students?
Perseverance will be a requirement to complete this program because you will be exposed to so many different concepts, processes and subjects.
Where would you like to see yourself and your career in 10 years?
In 10 years I would like to be a leader of an organization that uses automation and efficient data practices to solve problems and remove mundane tasks.