DataScience@SMU Student Spotlight – Moorthy Manickam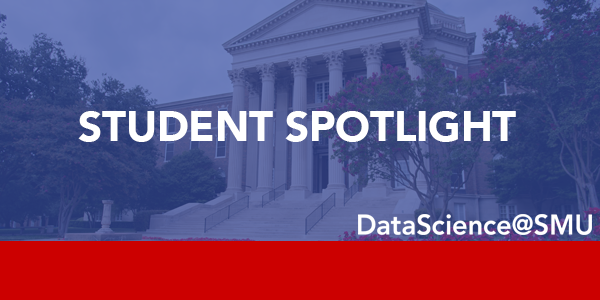 Previous Education: B.S., Engineering in Electrical and Electronics Engineering, University of Madras, India
Location: McKinney, Texas
Occupation: Helion Cloud Project Manager at HP
Tell us a bit about yourself (personal interests, hobbies, family life).
I am married to my beautiful wife, and we have two active boys who are 8 and 6. We live in McKinney, Texas. We love to work out, and someday we want to travel the world.
What initially attracted you to the field of data science?
Having dealt with financial data on a daily basis for almost nine years at Bank of America before moving to HP, I decided to make data analysis my future career. I looked at a couple of schools that offered data science, and I was attracted to SMU's MSDS program.
Why did you choose an online program?
I have been working from home for the last nine years, and I learned to draw the line between my professional life and personal life. I love the fact that I could save several hours of commute time in Dallas traffic. I also heard positive things about the online platform that SMU was using to deliver the program. After completing two terms, I honestly think that we are more focused in online class than in a campus classroom due to the absence of distractions. I do recognize the pros and cons of both types of programs. It's been working out very well for me especially with a full-time job and family.
Were there any adjustments you had to make to get acclimated to an online learning environment?
Like I mentioned before, I am used to working from home for the last nine years, so I am very comfortable in my home office taking my online classes.
What is your current profession, and how will earning your Master of Science in Data Science degree from SMU help you achieve your future career goals?
I am a project manager in cloud space at HP. I love the fact that I am learning a lot of tools and concepts that I can put to use in my next job as a data scientist. Eventually, I want to use my project management and data science skills to start my own business to help companies improve quality and increase revenue.
How do you see the use of data science evolving in the future? How will that affect DataScience@SMU graduates?
We have mature tools and applications that have been collecting large amounts of data for well over a decade now. Private and public sectors are making use of only 5% of that data to make business and policy decisions. I think the use of data science will evolve to tap into the 95% of unused data to make better business decisions, bring about policy changes, prevent crimes, improve space explorations and so on. I think the demand for data science skills will increase, which in turn will increase demand for data scientists such as DataScience@SMU graduates.
Learn more about DataScience@SMU.
Last updated July 2016