DataScience@SMU Student Spotlight – Carrie Garcia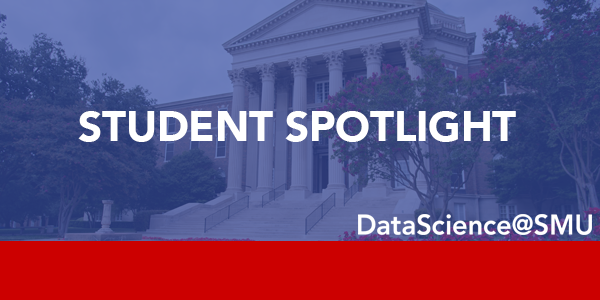 Carrie Garcia
Previous Education: B.A. in Psychology and Sociology at the University of Notre Dame, M.A. in Applied Sociology from Baylor University
Location: Dallas, TX
Occupation: Director of Marketing at eVerge Group
Tell us a bit about yourself?
I'm married, have two sons aged 3 and 2, and we are excitedly awaiting another son in November. In my free time, I'm usually with them taking advantage of the great things Dallas has to offer – like the zoo, White Rock Lake or Klyde Warren Park. When time allows, I enjoy traveling both near and far.
What initially attracted you to the field of data science?
Marketing is evolving to be more data-driven, and I needed to bridge my skills as a social scientist with the corporate world. Data science builds on my existing statistics skillset with a foundation in computer science and sophisticated data mining techniques, particularly for messy data situations that we often encounter in the corporate world.
Why did you choose an online program?
When you think online, you mainly think of certifications or degrees from for-profit institutions. For me it seemed like a risky proposition, and I wanted to ensure that my time and effort would return value. However, online programs are extremely attractive for working professionals for obvious reasons. Enter DataScience@SMU. The ability to earn an in-demand degree online from a well-respected university is no-brainer.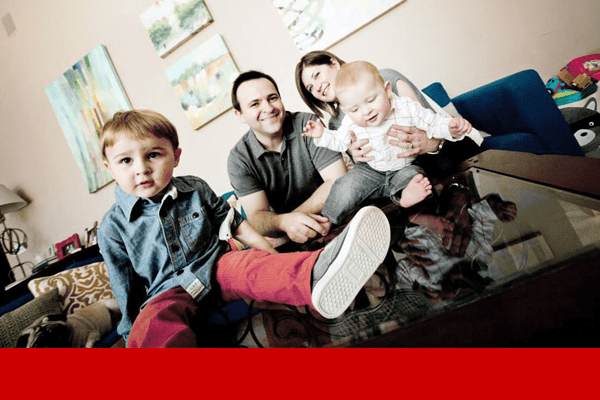 Was there any adjustments you had to make in acclimating to an online learning environment?
A better home office chair! No honestly, being a good steward of my own time and prioritizing family, work and school responsibilities has been challenging. But it's definitely doable since I'm passionate about learning and willing to put in the effort. The short-term decrease in free time will be worth it in the long run.
What is your current profession, and how will earning your Master of Science in Data Science degree from SMU help you achieve your future career goals?
I'm currently a director of marketing at technology consulting firm eVerge Group. I am responsible for a variety of tasks from managing our Oracle Marketing Cloud instance, giving creative direction for website and brochure design, writing and editing, and much more. Earning my Master of Science in Data Science from SMU will empower me to lead more data-driven projects and focus on strategic initiatives.
How will that impact DataScience@SMU graduates?
The pillars of data science are not new, but how they are applied together in one skillset is still relatively rare (hence all the unicorn stuff you read about online). The potential for this discipline is huge as more organizations begin to value their data as assets and not just transactional byproducts of doing business. This gives DataScience@SMU graduates a leg up on the competition as new roles and projects emerge.
Learn more about DataScience@SMU.
Last updated September 2016