Kids and Computer Science [Infographic]
The U.S. Department of Labor estimates that by 2020 there will be more than 1.4 million computing-related job openings. The annual mean salary of a software developer in the United States is $102,050, while the annual mean salary for all jobs is $47,230. Yet only 1 in 10 U.S. schools teach children to code and less than 1 percent of girls think computer science is part of their future. Why is this the case and are any organizations trying to change it?
In this infographic, DataScience@SMU explores the state of computer science and coding education for K-12 students around the world and in the United States, the challenges to bringing computer science education to American students, and the cognitive and social benefits of a society where more kids are fluent in code. Help raise awareness of the importance of coding and bringing the United States into the 21st century in computer science education by sharing this graphic.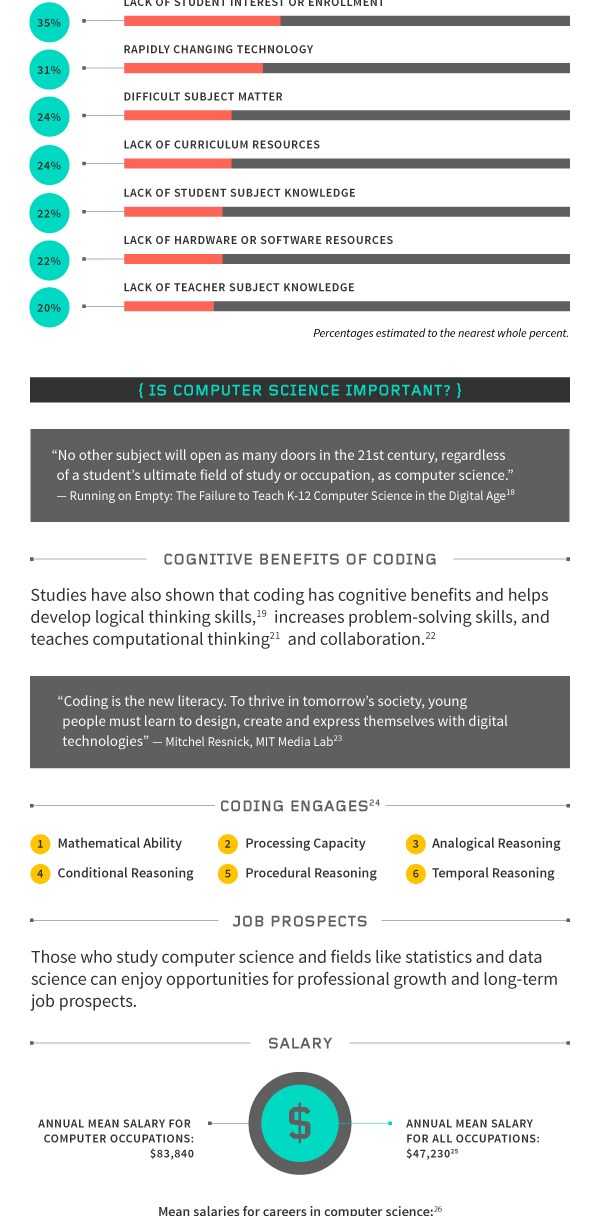 Last updated December 2015