Faculty Spotlight: Ginger Holt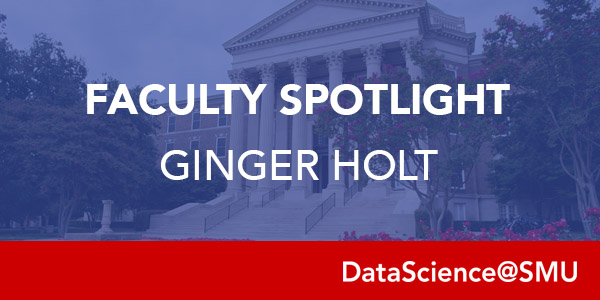 Ginger Holt has been fascinated with quantitative disciplines from an early age. This fascination has since developed into her current role at Facebook as part of the company's infrastructure data science team. Holt, who has previously taught Quantifying the World, a course in DataScience@SMU's online master's in data science program, spoke with us about her experience teaching at SMU and how the program is preparing graduates for practical applications of data science in the real world.
Tell us about yourself, your background, and what drew you to the world of data science.
I have been interested in math and science from a very early age. I remember being fascinated the first time I saw a regression model. I was amazed that you could explain different values of data by a simple equation.
Describe your current role at Facebook.
I manage a forecasting group as part of the infrastructure data science team at Facebook. My day-to-day job includes developing accurate predictive models, advising other data scientists on appropriate forecasting methodologies to use in their problems, as well as interviewing candidates for data scientist positions on our expanding team.
What types of problems does your team tackle?
Forecasting demand for Facebook infrastructure, analyzing the performance of our applications and how it relates to user engagement, ensuring user data protection, and spatial computing for driving our effort to increase connectivity across the globe.
Facebook has over 2 billion users across the world. What are some of the unique challenges your team faces?
Scaling our infrastructure and adding new features while trying to maintain application efficiency
What is the No. 1 piece of advice you give to aspiring data scientists?
Communication of results is just as important as doing good analysis. The only way your business partners will make better decisions is if you, the data scientist, convince them of the importance of your findings and the impact they can make. Giving them an intuitive and concise explanation along with a measurable effect of how your analysis will improve the business is key.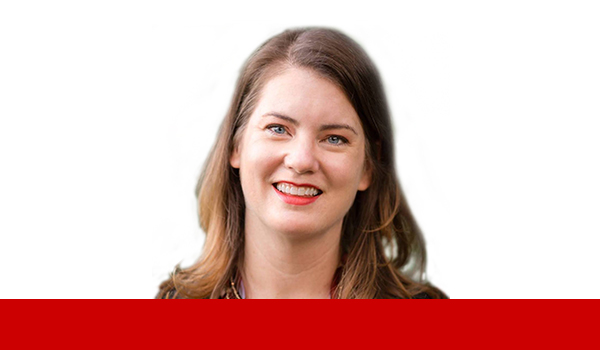 What are some of the most important skills for an aspiring data scientists to acquire? What skills do you look for as a hiring manager at Facebook?
We look for hard skills including data engineering (SQL, PHP, Python), data analysis (Python, R), machine learning, statistics, financial modeling, market intelligence, and soft skills such as business aptitude, strong communication and presentation skills, the ability to grasp the big picture and execute, and an intuition for system-wide problems.
Can you speak a little bit about your experience teaching the Quantifying the World course? How do you think the course prepares students for the real world?
The Quantifying the World (QTW) course is very realistic for data science in the real world. When you are given a project to work on, you will not be handed a pristine, 100 percent accurate data set. You will have to find data sources, do data cleaning, and even collect your own data. This is often a big part of the effort, but necessary before the fun part — analysis of the data — can begin. QTW also focuses on communication of your analysis, which is key for successful data scientists.
We're planning to launch a concentration in machine learning, which features courses in machine learning and natural language processing. How might advanced coursework in these areas benefit aspiring data scientists?
These are two hot topics in the data science community. Familiarity with machine learning and natural language processing methodologies will definitely make you more marketable.
Last updated January 2018