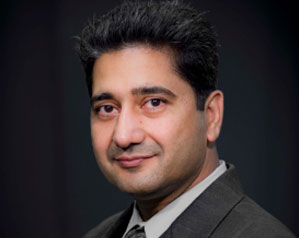 Shaibal Chakrabarty
Adjunct Lecturer
Teaches: Data and Network Security
Dr. Shaibal Chakrabarty is a highly experienced technology executive and earned a PhD from the Lyle School of Engineering at Southern Methodist University. His research is focused on securing the Internet of Things (IoT)-enabled Smart Cities from the threat of cyberattack.
He influences industry through his leadership in the North Texas Tech Titans and US Ignite. With the Tech Titans, he launched the Cybersecurity Forum, which brings together corporate, academia and government to form a regional Center of Excellence. Through his leadership role at US Ignite, he works with the general manager and CTO in national efforts to form Smart Cities via IoT, gigabit infrastructure, computing and applications. He is co-founder of ZontaNet, an IoT security company, and an investor and adviser to health care startup Cardiotrack (www.cardiotrack.io).
Prior to his PhD work, Dr. Chakrabarty spent over 23 years in global roles at Cisco and Nortel. In his previous role at Cisco, as CTO of Alliances and Smart Cities, he became deeply interested in the complex problems related to cybersecurity, IoT and Smart Cities. Smart Cities cannot scale and become a reality unless cities are secured from digital attack. This compelling interest led him to pursue a PhD. At Nortel, he was in the Leadership Program, with assignments in product management, operations and business development across China, India, the Middle East and North America. He has contributed to IETF and ITU standards, has five published papers and several white papers, and holds one patent.