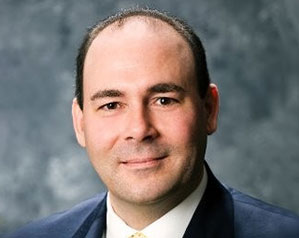 Paul Bailo
Adjunct Lecturer
Dr. Paul Bailo is Global Head for Digital Strategy and Innovation at Infosys Digital, where he focuses on creating and executing new business strategies, innovative solutions and rolling out unique digital platforms. As "Go-To Resource" for internal executives, he spearheads digital innovation, designing new processes and handling large-scale project portfolios.
Bailo has held senior executive positions in digital marketing, managerial analytics, mobile payments, customer journey, design thinking, customer insights and emerging payments with innovative Fortune 500 market leaders. He continues to interact with clients, such as Goldman Sachs, Bank of America, AT&T, SunTrust, Apple, Google and other industry leaders.
Collateral to his business impact, Bailo teaches as an adjunct executive graduate professor in applied analytics at Columbia University, and digital marketing, innovation and data analytics at New York University. He also once headed the development of Mercy College's fastest growing college major – managerial analytics. He served as an executive advisor to the governments of Nigeria, Saudi Arabia and Abu Dhabi, as well as the Central Bank of Nigeria and Drexel University.
In recognition of his diverse market knowledge, Bailo has frequently been the keynote speaker at Yale University School of Management and the Gerson Lehrman Group Council. He was a Product Fair Winner at the Cambridge University – International Marketing/Technology competition. Bailo is a published author with three industry books, as well as many original business articles and presentations. He has been featured in the Wall Street Journal, Time, Forbes, Fortune, CNN, Money, CNBC, Business Insider, Bloomberg, MUSE and USA Today.
He holds eight US patents and has earned his Six Sigma Black Belt through GE. He earned his PhD at The International School of Management, MBA at Wagner College, MSW from Fordham University and a BS, St. John's University, as well as graduate diplomas in MIS at Columbia University and banking at Georgetown University. He is a North American Master Champion with ToastMasters International and an active member of the Dale Carnegie Institute, CEO Round Table, Marketing Executive Networking Group, Technology Executive Networking Group and Baseballs 4 A Better Community.