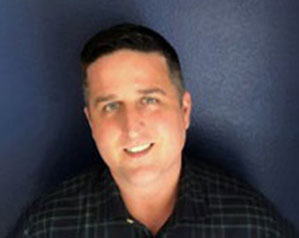 Jacob Drew
Adjunct Lecturer
Department of Computer Science and Engineering
Teaches: Data Mining
Jacob Drew is a testifying expert for patent infringement, theft of trade secrets, fraud, copyright infringement and other cases where a forensic comparison of source code repositories is required. He holds patents in fields of multicore machine learning and the classification of unstructured data.
His current research includes North Carolina educational attainment and data science informed philanthropy for the Belk Endowment, vectorization and feature transformations using Minhashing, and the classification of data using Strand (US20140222736A1).
Dr. Drew has more than 15 years of Fortune 100 experience in financial services, machine learning, data science, and revenue optimization. He graduated Summa Cum Laude with a 4.0 GPA and a degree in computer information systems from the University of Texas at Tyler, continuing his education at Southern Methodist University, and received a Doctor of Philosophy (PhD) for Computer Science in December 2015. Dr. Drew was a Postdoctoral Fellow with the Darwin Deason Institute for Cyber Security at SMU, researching and publishing on the classification of polymorphic malware. He also consulted on multiple professional engagements related to insider threat.
During 2014, Dr. Drew won a Best Paper Award for his research at the IEEE International Workshop on Cyber Crime, and participated in a team of three individuals placing first in the IBM Watson Group's National Great Mind Challenge in Machine Learning. Dr. Drew also placed first in computer science at the SMU Research Fair for three consecutive years (2013-2015).
Dr. Drew was a college cheerleading captain and is also proficient in standing partner acrobatics and Acroyoga. He currently donates his time teaching weekly acrobatics and occasional Acroyoga workshops for the past four years.